Expanding mental health benefits to employee's families is critical

Abdi Mohamed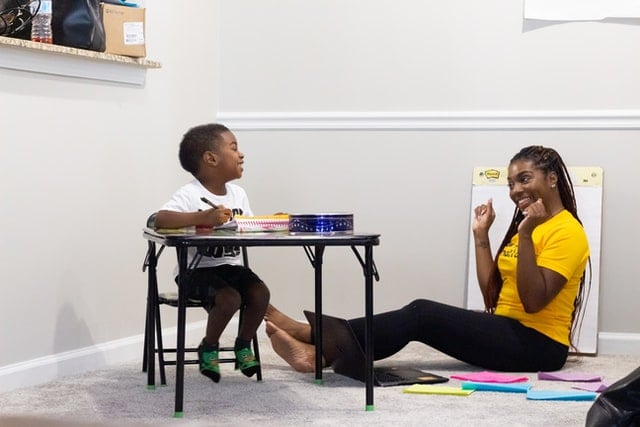 The COVID-19 pandemic has caused disruption to nearly every aspect of our lives. From work, to education, and social life, the lives of millions of Americans and their families were upended in the spring of 2020 and have not found any sense of normalcy since then.
Now in the midst of another wave of shutdowns due to the Omicron variant, families are shifting their daily routines to accommodate policies set to mitigate the hospitalizations that are happening. One major change is that children are now returning to remote learning and many employers are also asking their workers to work from home during this time. Thousands of schools across the country closed at the beginning of the year due to the highly contagious Omicron variant causing educators and children to fall ill from the coronavirus.
Parent employees who might typically be wrapped up in their work now find themselves parenting, tutoring, and trying to remain productive in their job simultaneously/all at the same time. This balancing act has caused some frustration in both children and their parents.
School closures have caused a 9.1% increase in uncooperative behavior in children. Parents are also more likely to punish their children for outbursts and attitudes that they normally might not due to school closures.
This feeling of exasperation has rolled over into the worklife of many parent employees and has affected their productivity and engagement with their work.
Parent employees have stated that they feel fatigued and apathetic under the pressure of keeping up with their work and helping their child navigate through remote schooling. They share that they feel as though they're failing to meet their own expectations across multiple social roles such as being good parents or excellent employees.
Even parents who already work from home try to juggle their responsibilities, but feel it's at the cost of their sanity and productivity. The policies of their employer can also add to this negative outlook.
If working parents perceive their company as inflexible and unaccommodating to parents who work from home, it can cause negative morale among their employees, even those who aren't parents, but hope to be. However, when working parents feel support and understanding from their employer they respond with loyalty and more engagement.
The pandemic has also caused a large shift in thinking when it comes to work-life balance. Since things have changed rapidly in the past two years, employers are now more accepting of creating policies that help working parents.
In a Care.com survey, 43% of parents stated that they feel that their employers are more tolerant of them managing their children while working than they were at the beginning of the COVID-19 crisis. This indicates a shift towards more employers accepting a healthy work-family balance among their employees and changing their perspective of what a typical work day might look like.
There are plenty of things that business owners and employers can do to continue their support for parent employees, especially for those whose children are currently experiencing a disruption in their education due to school closures.
What managers can do for parent employees
Be transparent
Employers should explain the policies that are available to employees. About a third of workers don't understand the benefits they are enrolled in and another two-thirds of workers want more help with understanding their benefits. If employees are unaware of the resources available to them, they're more likely to not take advantage of them. It's important for these conversations to take place and to happen more often than just once.
Have an open door policy with your employees
Business owners and managers should have a fluid plan when creating their remote-work policy for their employees. More Human Resource professionals believe that it's necessary to create systems for remote and hybrid work options for employees in case that there are more disruptions due to the pandemic, but to also utilize child care costs which has increased over 40%
Expand mental health benefits
Employers can support their parent employees by extending their benefits to their employees' children. More working parents cite their child's behavior or mental health challenges as a point of concern and a reason as to why their productivity has waned. To help their parent employees, employers can provide mental health and wellness tools such as maro parents to help their employees navigate difficult moments at home to best prepare them for life's challenges and find solutions that fit right for them.
Our platform could help reduce the number of doctor's visits parents take with their children and help them get an accurate diagnosis of their child's mental or behavioral health. In supporting your employee's child, you're likely to see an increase in productivity, employee retention, and morale. Click here to learn more about maro parents and how we can help you and employees thrive.
Photo by Natasha Hall on Unsplash
---
Are you interested in taking your benefits options to the next level — going beyond maternity leave and childcare to support families as they grow?