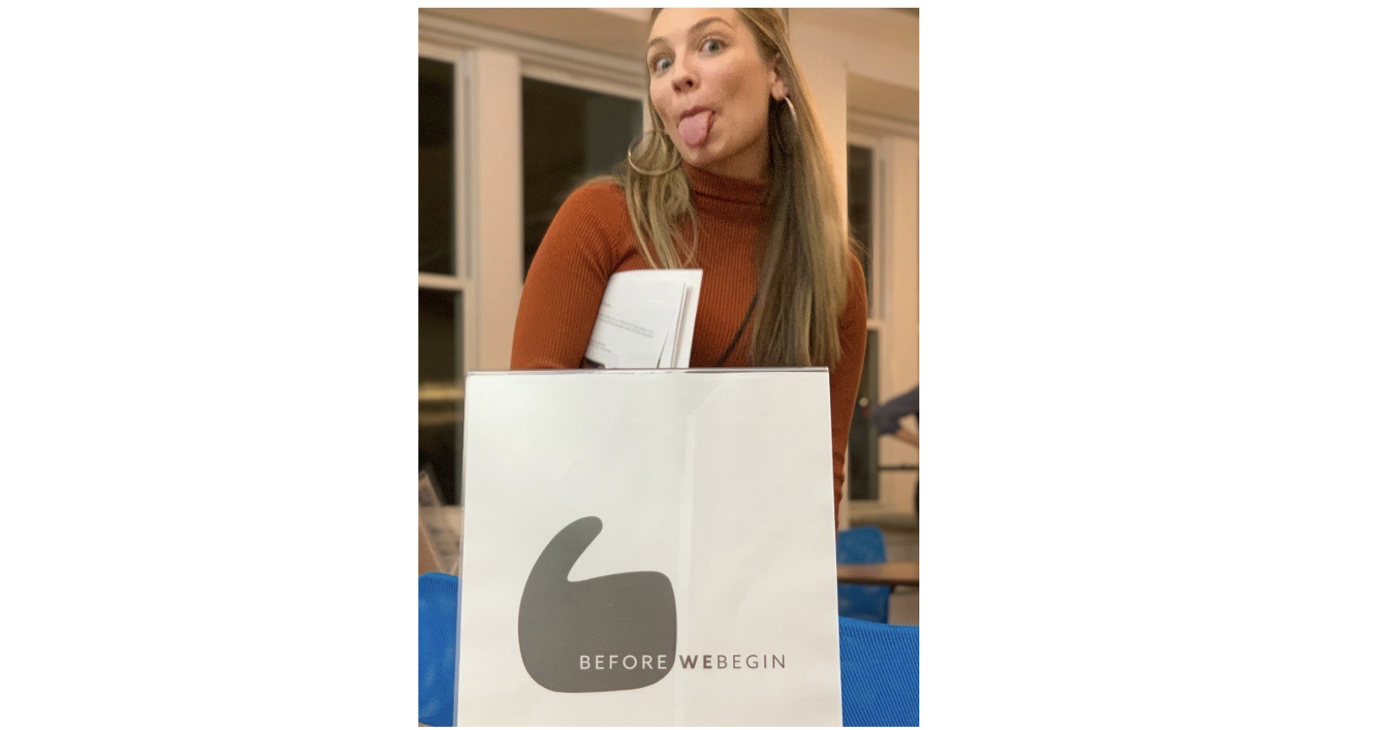 In my early-to-late teen years, I was raped and experienced sexual trauma and harassment that required an immense amount of work to begin to heal once I was in college. I began engaging with the women's center and the Gender Studies program my Freshman year which led to opportunities to volunteer with local women and children's advocacy groups and direct service organizations. This gave me life. Surrounded by women I deeply admired — doing work that helped me heal in the process.
After spending two and half years working with various grassroots organizations and becoming certified in trauma-informed care, a friend recommended I apply for an internship with The Company Lab, our local accelerator. She had seen me participate in regional pitch competitions before where I presented some implausible and absurd ideas, so I guess she knew I was well on my way to becoming an entrepreneur.
At that time, I was feeling stuck in the policy and advocacy work that I was engaged with. My colleagues and bosses were incredible. The work itself was and is desperately needed. Yet, I felt like I was putting a band-aid on the symptoms of a problem when I should have been looking for the root cause.
Prior to, during and after my time with the CO.LAB, I used my undergraduate thesis as an opportunity to dig for that 'root cause'. The question I asked myself in the beginning was, "At what point early in a person's life is there an opportunity for intervention in the case that that human would otherwise grow up participating in a cycle of violence?"
As this research unfolded and I recognized that school-based wellness and sex education is that opportunity my scope naturally expanded from solely looking at consent and healthy relationship education to cover topics like STDs, puberty, intercourse, eating disorders, bullying, mental wellness and more.
It's not a novel revelation to realize that education can have an impact on public health and safety. There are myriad--Seriously, ask me. I love this stuff.--correlational studies showing that education can have a significant impact on human behavioral outcomes. We lowered drunk driving fatalities among drivers under 21 by 81% and we lowered teen smoking tobacco rates by 17% all largely due to preventative education campaigns (Foundation for AAR, CDC). Imagine what we can do with unplanned pregnancies, STD rates, sexual assault, suicide, relational violence…
It was not until working around high-growth entrepreneurial ventures that I truly realized how quickly we could scale the efforts of good people who typically rely on in-person programming if we just use technology in the right way.
I am crazy and passionate and the amount of caffeine I consume on a daily basis does not help me tone that down. But, I am passionate about the problem. That means, no matter how many long nights, early mornings, "we won't invest in you yets" and pivots it takes to get there…you can be sure my team and I are going to solve it.